Back when I had my studio Stanley Furniture had a terrific kids line of furniture filled with bunk beds, dressers, and desks, and it was quality you'd expect from a great furniture line. As a bonus, it was typically transitional so the kids could grow into it. Then it all just went away. The line downsized, then liquidated and then it just disappeared. For many designers we struggled to find a comparable line. When it comes to kids furniture most of what's out there is crap. I guess parents assume that it's not worth the investment until they get older.
I tried a few other lines, then I just started buying good quality adult furniture and modifying it. Just this past year I purchased a dresser for a 7 year old and had an automotive company paint it in a high gloss lacquer paint. It was pretty rad if I do say so myself, however, it was a long stepped process, and cost a little more.
Stanley Furniture's all new kids and baby line
The good news is the wait is finally over. Stanley just introduced their new Nursery and Kids line called Stone and Leigh, and I'm pretty damn excited. This line is cute enough for baby, durable enough for kids, and grows with your teenager.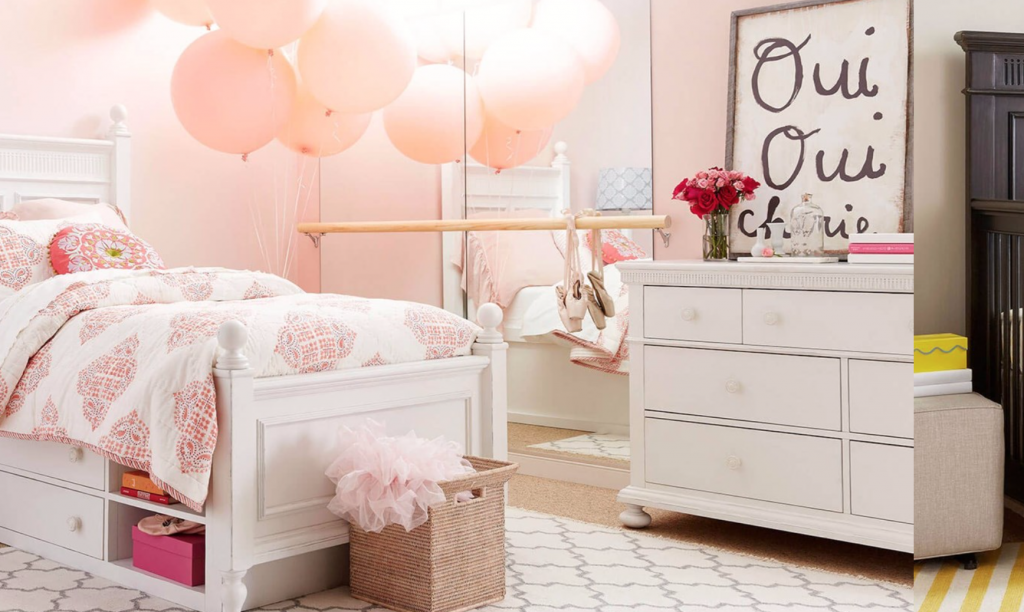 Several years ago when Stanley still had their original kids line I did a teenage boys room. His mom was hesitant to invest in good stuff since he was a teenager, and well, a a grungy boy. He was a big kid who played for the football team and we weren't really sure how things would pan out. But as a true testament to Stanley's quality, Sully, as the kids called him, just had his first baby and is using that same dresser for his son's room. I love, love, love stories like that. And it's a testament to what my mother always instilled in me, "Buy quality, Buy once".
And I'll let you in on a little secret. I've even used kids furniture for those going off to college too. A lot of kids ditch the dorm room these days and opt for an apartment close by. This is a great way to get them started! I should also note, the new stone and leigh website also has really cute accessories. Everything from linens, poufs and even chandeliers like this one from Stray dog,
And what girl wouldn't want that kind of lighting in her room? It's so pretty! I heard about the line when I went to highpoint back in April, but I wasn't sure when it would be launching. So if your interested in learning more hop on over to their website. Plus, most interior designers carry Stanley but you can also find it at your local retailers too.
Need help with your project? Let's talk! I'd love to hear about your project and how we can make it kick ass!
Phone Consultations
Online Designer
Feng Shui Services