It never ceases to amaze me, drive down any beautiful street in Nashville and almost every home has the wrong exterior lights displayed. Whether you have a sprawling ranch house, colonial two story brick, or a craftsman, you must ensure you have the proper lighting. Most people put little thought into their exterior lights. In fact, most put little investment into their exterior lights. One trip to Home Depot makes you think a standard 12″ lantern for $32 bucks will do the trick. But what you don't know is that light just dropped you curb appeal.
When lights are carefully selected it instantly boosts the look of your home. And my number one pet peeve is buying the proper size. Time and time again the biggest mistake is size – and in this category, size does matter! So if you're in the market for new lights, how the heck do you know what mistakes to avoid?
The secret to choosing the right exterior lights
Scale – make sure you go as big as you can!
Don't make the mistake of installing zero lights
Don't make the mistake of going too cheap AND too small
Choose fixtures that are appropriate to your style home
Choose a finish that will stand out, not blend
Don't put lights up high, it looks stupid
Remember, most people are viewing your home from the street. The goal with killer lighting is to make a statement, and frame your entrance for incredible curb appeal. When the lights are to scale, you get get tremendous bang for your buck, and let's not forget the almighty WOW factor.
Here's some examples:
No lights at all….Borrr-ing! And looks naked, don't you think?
2) Waaay too small. Holy cow, combine that with the wrong finish and these guys can hardly be seen. Such a missed opportunity!
3) Choose lights that are appropriate for your home – these are not appropriate! Gothic on a colonial? Nope.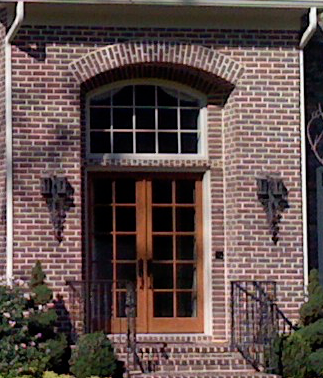 4) Lights up high or in unusual places. I get it you want to be different…but this is not the place to get weird.
When it comes to exterior lights you want the trifecta. Scale, finish and style to all work in sync. Here's a few examples of what that looks like:
Here's a house I did in California. These lights are 21″ tall. Doesn't look that way does it? Now imagine if I had used the standard 12″ lantern from Home Depot?
This is amazing scale: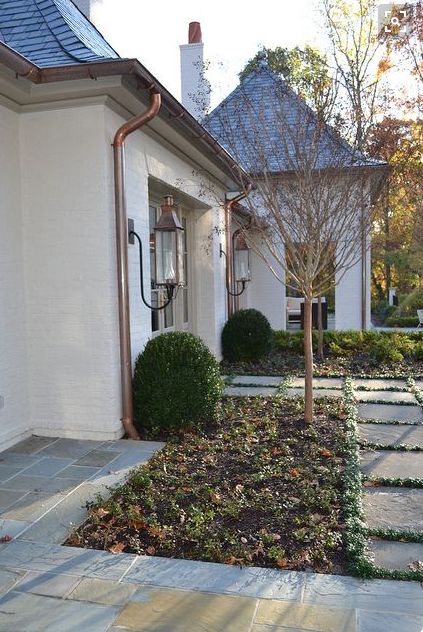 Photo from Things that inspire.
And of course the ever stylish Ralph Lauren gets it right: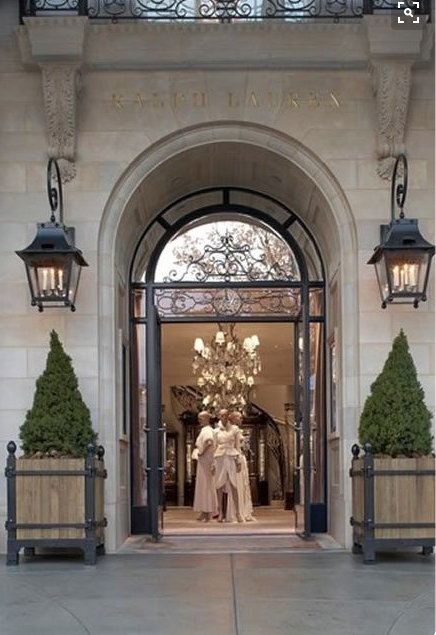 Do you see the difference from the examples above? Sure you may not catch it right away, but to a trained eye, it's something we notice immediately. Especially when it's wrong. But when you get it right, it changes the look and feel of the exterior in an instant. It says, I'm stylish, I'm chic. So don't skimp on the lighting. Will it be expensive? Yes. Most large scaled lights are $700 – $1500 a piece. But your cost per wear is a lifetime investment in a beautiful home with incredible curb appeal – so it's worth every penny!
Need help picking out your exterior lights, or are you working on other home projects? If you need help, contact us today. We work with people all over the US.
[email protected] or give us a call at 615-750-2763
Phone Consultations
Online Designer
Feng Shui Services