I'm just returning home from High Point Furniture Market, Mecca for interior designers and retailers a like. To the lay person, "going to Market" means the grocery store, but in my world, Market is an industry standard to find hidden treasures for any kind of job imaginable, and discover trends.
Curry and Co
Bunny Williams
This year was like no other. As the grey trend still reigns supreme for many manufacturers, new trends are starting to emerge that will swiftly swoop in, so pay attention! This matters for many reasons. As many of you may not be privy to trendy decor, or think you care, trends are an important thing to follow, especially as one is coming to a close.
Gabby

Studio A
Global Views
If you choose to ignore trends and follow the beat of your own drum, that's great, but mistakes can be made. Without you realizing it, you're likely being influenced subconsciously by a strong trend and this will affect your purchases. Why does this matter? Let's say you begin to remodel your home and have an idea in mind. You make decisions based on what's available for purchase, maybe buy things on sale, and end up with a kitchen (that's fairly current) thinking your investment is a solid one. The problem is, that trend has ran it's cycle and new ones are are already emerging, and you've dated your home a decade without even realizing it.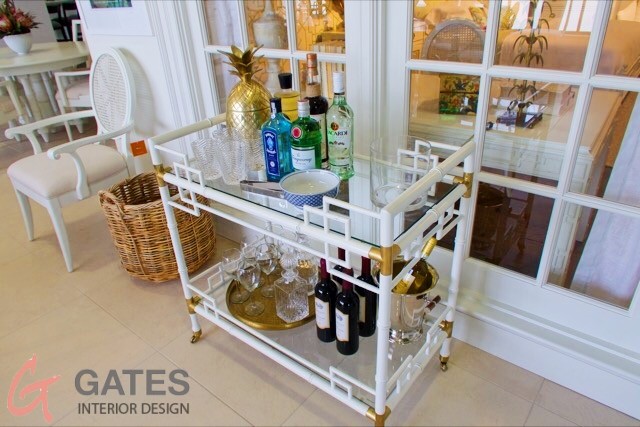 Stanley  
Global Views
Global Views
I just had this happen to a client in California. She wanted help working around her kitchen and living room. She and her husband spent $75,000 remodeling their kitchen and chose finishes based on what their contractor said was current. They chose dark espresso cabinets with granite counters and a white subway backsplash. Elements of this design like the subway tile are indeed current, however several decisions, like the dark cabinets, instantly dated their kitchen making it appear that they remodeled ten years ago and recently did a few updates to the backsplash – a poor investment indeed.
Palachek
Palachek
Choose elements that you love and on the cusp of a trend to get longevity and dollars out of them. Also, choose the classics. This is design that is well worth the investment. Sadly, many manufacturers have not consulted with designers on their lines. Designers are in the trenches and know what people are asking for and also where to put the best investment. Manufacturers are still strongly following what I call the Restoration Hardware look of limed oak, rustic finishes and washed stains. While I may use this sparingly in a case by case basis, this is a dead trend in the design world. You're better off driving dollars into wood stains that have sticking power and will look great twenty years from now – rather than furniture that has a hard time stamp.
Instead, choose a fresh background like white or soft white, fresh brights to add pops of interest and start investing in furniture that's stained like walnut, mahaghany, cherry and fruitwood. Antiques are also a great investment as many have been out of vogue for some time so they are easy to find and more affordable than ever!
So what can you expect in the coming months of 2018 and 2019?
Here's my top 10 decor trends emerging for 2018 and 2019:
Black and white 

Extra large lighting

Moss green | Beige | Red and eggplant is peeking through

Textured consoles and cabinets

Bar carts / bar cabinets

Ceramics and Spanish glazes

Organics / naturals

Stained and painted furniture (limed oak is out!)

Patterned upholstery

Gold
You can see this and so much more in the video below. I share with you what High Point is, the craziness that is High point and I include terrific tips on how to preserve your energy, as best as possible, while traveling. I include things like orange essential oil, and its revitalizing properties, stones to travel with to keep your energy grounded and clear your room, along with tips on how to include self-care in your traveling routine to feel your best!
Interested in the products I mention throughout the video?
Here are a few products we recommend and encourage you to use to boost your own personal Chi while traveling:
Tourmaline Stone  |   Malachite Stone   |   Green Moss Agate Healing Stone
Himalayan Salt Scrub  |  Orange Essential Oil  |  Travel Meditation Mat
SaveSave